---
Callback Services (for business and residential)
Call form anywhere in the world to anywhere in the world!

Callback service is ideal for people living outside US (Europe, Asia, Africa...) where long distance calling is very expensive!
Aquila Communications - Aquila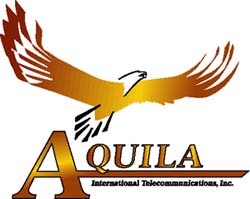 Communications International Callback.
Call any country from any country. International Callback offers a highly effective service, billed in six-second increments with a one minute minimum. The only additional cost is a small, $2.95 monthly billing fee. If you make international calls, you should consider signing up for Aquila international callback service today! The Aquila service can also be used as a calling card, with toll free access numbers in many countries throughout the world!
For calls from most countries, Aquila is the lowest cost callback service we have ever offered.
Aquila International Callback is ideal for those making international calls from outside the USA. International Callback serves businesses, government agencies, private organizations, foundations, institutions, banks, professional firms, individuals and families. De-regulation and competition make U.S. rates the lowest in the world. Call switching technology makes these low U.S. rates available to anyone calling from any country to any country.
You should consider signing up for International Callback service today!
---
Copyright © 1996, 1997, 1998, 1999 Cognigen Corporation All rights reserved